Joe Tidd Memorial Bonspiel
You can download the registration form HERE.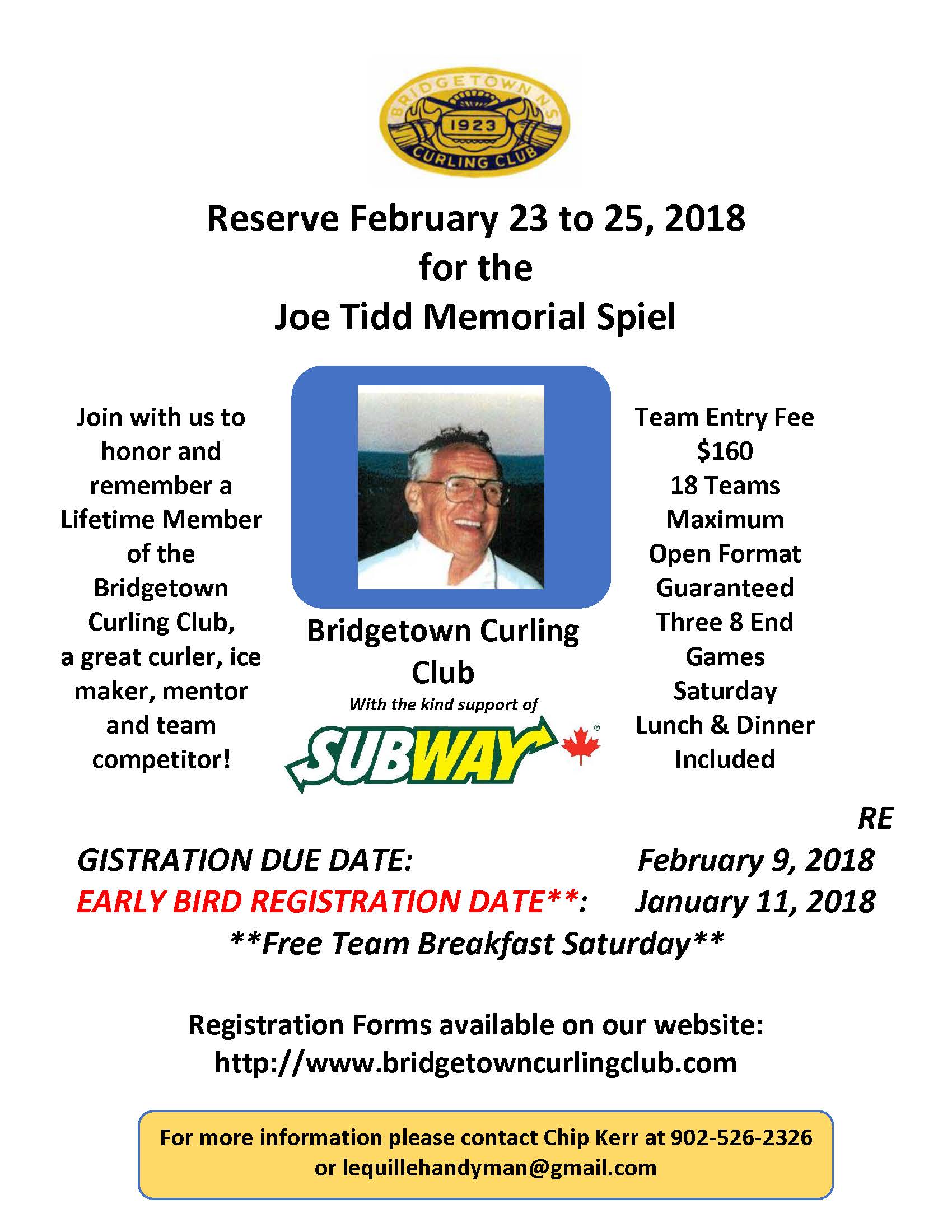 Last Updated ( Friday, 12 January 2018 )
We will be taking registrations for new and returning members at the Club, November 6-10: Monday, Wednesday and Thursday evenings 6:30-7:30

Wednesday 3:30-4:30

Thursday 1:00-2:30

Contact us using the contact link on this page.
2017-2018 Registration Forms
Download HERE.
Last Updated ( Friday, 20 October 2017 )